I am an individual, and everyone knows it. I am not for everyone, and it seems like everyone is now starting to pick up on that too.
In the
2010 American Kennel Club Dog Registration statistics
, Welsh Terrier AKC registrations have fallen steadily over the past ten years. In 2000, Welsh Terriers ranked 94 out of 146 breeds in registrations. In 2010, We ranked 105 out of 167 breeds. In 2010, we were beat out by the Tibetan Spaniel - whatever the hell they are. You gotta be kidding me...
This is Tibetan Spaniel: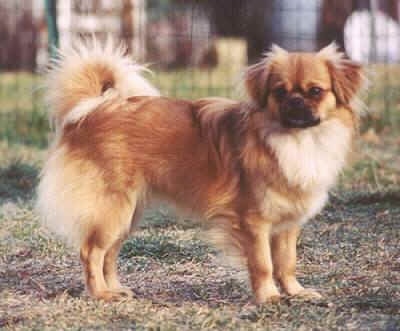 Here's me:
I am waaaaaaaaay cuter !!!!
Yes, you are in a rarified space - you are in... the Welshie Zone !!!